Using a blower door–a device that sucks the air out of your house to simulate an especially windy day–is the best way to identify where your house leaks. For many of us, a thousand little pin pricks in your home may add up to a hole in your house the size of a window left open 24 hours a day, 365 says per year.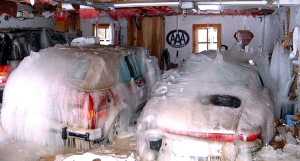 By using a blower door in coordination with air sealing, we can identify the biggest leaks and get them sealed. Having an un insulated attic ladder door is probably the worst culprit in the average single family home. Many of them leak as much as 350-500 CFM's. That is itself like having a 3 foot window open in your house.
This video from Green building Advisor shows how it's done.